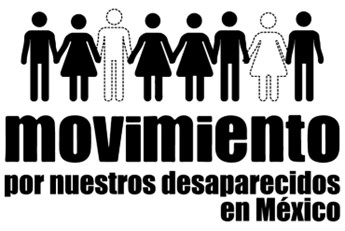 On Saturday, 27 May 2023, we had the Formation Session the "Enforced Disappearances" in Mexico. Paola Clerico RJM from the Province of Mexico-Cuba who is working to help the people find their missing family members, with others of her team dealt with the theme in a very touching and profound way.
Religious of Jesus and Mary and few Companions in Mission attended this session. Our translators were sisters Luz Guede and Yudith Pereira from the Province of Spain, who translated to French and English respectively.
Mexico has been experiencing a human rights crisis for about 2 decades.  More than 100,000 persons have been registered as missing between 2006 and 2022 and haven't been found. This is when, only an average of 1 out of 5 cases are registered. So the actual number could be much higher. It is said that at least 28 persons per day go missing. Since the state is not responding to the plight of the people, the families of the member who went missing, began organizing themselves with the help of the various churches and other establishments. This is a hard reality that exists in many parts of our world today, and we don't often talk about it.
We were inspired by  Paola, padre Arturo and the members of the "Eje de iglesias" for the solidarity they offer to the families, standing by them, leading them to faith, motivating them to find an answer and to see that it doesn't continue happening the way it did before. Three of the mothers also gave testimonies of their experiences. Their sharing helped us to understand this complex and sensitive reality, making us aware of the gravity of it, and inviting us to respond, stand by and accompany people who suffer the same reality or realities of similar kind in our own context.
We  appreciate the session that has left all with a deep impact by the way they live the faith so deeply in this difficult situation.
What is the National Search Brigade? https://www.youtube.com/watch?v=6nnw5fFhDQA