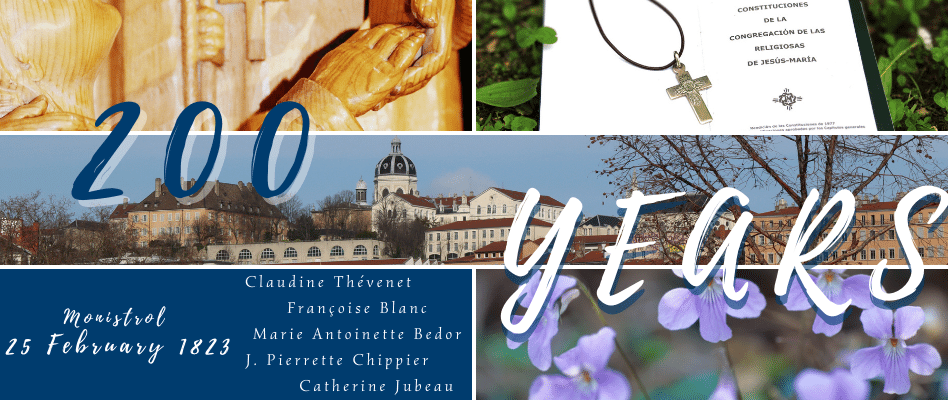 On February 25, 2023, we celebrate 200 years of the First Profession of St. Claudine together with her four companions – in Monistrol, France, an expression of total dedication to the Lord and His mission.
St. Claudine was eager to be a Religious. The profession of Vows gave her greater freedom to love and to serve beyond her own narrow boundaries, to devote herself to living and transmitting the charism that God gifted her in the mission with abandoned children. In this way, God's dream for a more humane world could be realized in and through her own life.
Yes, the vows that we Religious profess, are no doubt challenging. It is a public expression of our desire to live the baptismal commitment more radically in the following of the call of God.
Hence, we desire, as a Congregation, that the entire JM family currently serving in 29 countries round the globe, be united, on this day i.e. 25th February in prayer and in spirit, thanking and praising God for the gift of St. Claudine to us.
We propose a simple prayer service, to deepen in our JM Preferences.