The Canonical Visitation of the Province of Pakistan was held from 11th April 2015 to 5th May 2015, by Superior general, Sr. Monica Joseph, RJM, accompanied by Sr. Irene Rodrigues RJM General Councillor.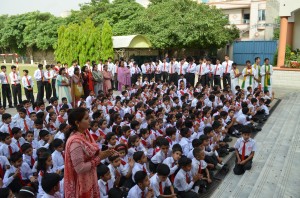 We thank the good Lord, as well as our sisters and parents for making it possible for us to be in Pakistan.
We join with Claudine and say – How Good God Is!
Download full News of the Canonical Visitation of the Province of Pakistan here
News of the Visitation of the Province of Pakistan