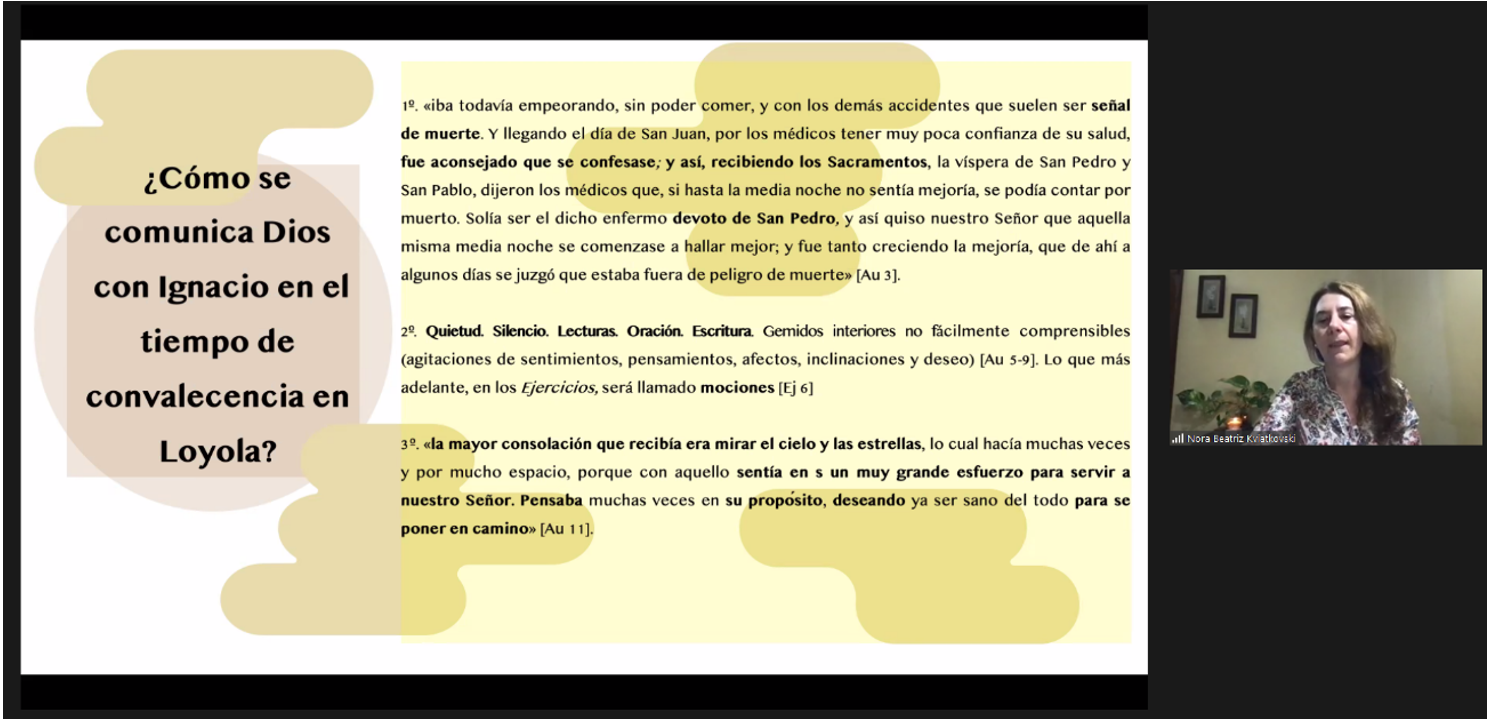 On January 21, 2023 we had this formation session in which we were accompanied by Sr. Nora Kviatkovski, RJM from the Province of Argentina.
She helped us discover spirituality from the primary Ignatian sources: the Epistolary, the Autobiography, the Spiritual Diary, the Constitutions and the Spiritual Exercises.
Everything was from the perspective of communication, from the experience of St. Ignatius of Loyola, from his cultural and family context, his convalescence in Loyola, the experience in Manresa and his arrival in Rome…
Thank you Nora for accompanying this space of deepening in what is Ignatian!