The Bicentenary Commission met at the Generalate in Rome from 15th – 21st July 2016.
It comprised of six RJMs and one lay directress from Argentina, Ireland, Mexico, Nigeria, Pakistan, Spain and France.We spent our days in reflection and searching together on how to celebrate the two hundred years – the foundation of the Religious of Jesus and Mary.We wish to continue to pass on the story of Saint Claudine Thévenet to the next generation about the love and goodness of God.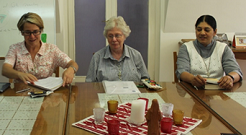 The Spirituality and Charism Commission met in Rome on 20th and 21st of July. They have presented a proposal to deepen the knowledge of the person of St. Claudine Thévenet, the roots of our Charism, intertwined with the Ignatian spirituality, and the paths for future to go on giving life in Jesus and Mary.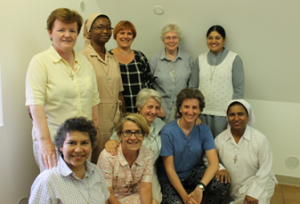 PRAISED FOREVER BE JESUS AND MARY